Cucumber Lime Lip Care
This is a perfect remedy for lips that need a little TLC (tender loving care) for a youthful and healthier look. 
Cucumber and lime essential oils made a perfect combination for cooling, firming, adding vitamin C, and it also gives an amazing taste to your lips. 

Winter, spring, summer, or fall all you need is this amazingly soft, moisturizing, and nourishing Lip Care with SPF 15. Made purely with extra virgin coconut oil, vegan wax, and essential oils this lip care gives you perfect protection from getting dry, irritated, and chapped lips. Use it as is or apply it on top of your lipstick to give your lips naturally healthy and shiny look.
Contains: extra virgin coconut oil, candelilla wax (vegan wax), lime essential oil, cucumber essence, shea butter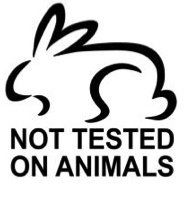 Reviews