We are closed today. We apologize for any inconvenience.
This week's featured product is our designer handbags. This week only get 40% off with code BAGS40.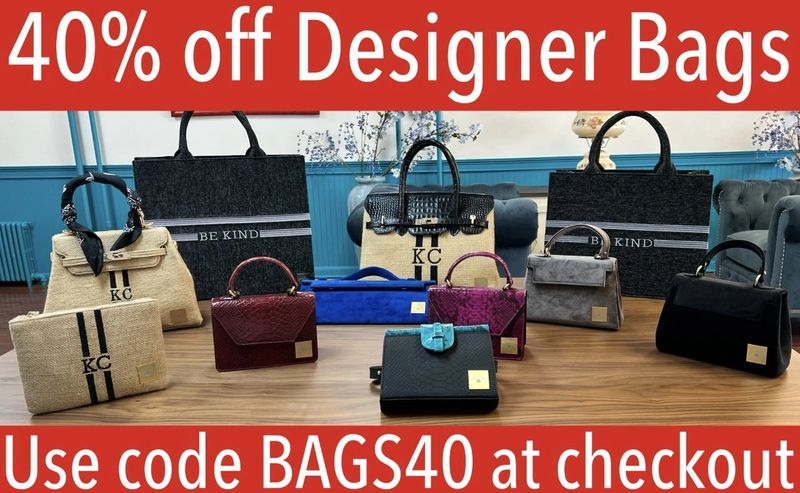 STORE HOURS

Tuesday thru Saturday 12:30 - 4:30
FREE SHIPPING for U.S. orders over $150 (after all discounts applied)

Return Policy
All purchases are final. Returns will ONLY be accepted if proof is provided that product was NOT in good condition and a recent purchase (within 15 days). Condition of each product is checked prior to leaving the store or warehouse. Only products in good condition will be shipped or checked out.


Kindly note, we are a small-batch, hand-crafted product company; stocks are intentionally kept limited for freshness and quality. Orders are fulfilled in the order they are received.