Welcome to the kinder choice !
Hello February!

We're so excited to begin our vegan product line starting with our first Men's hair and body wash . "Ocean Blue" will be launched officially on Saturday, February 9 so stop by , get some samples and enjoy the new delightful scent🤗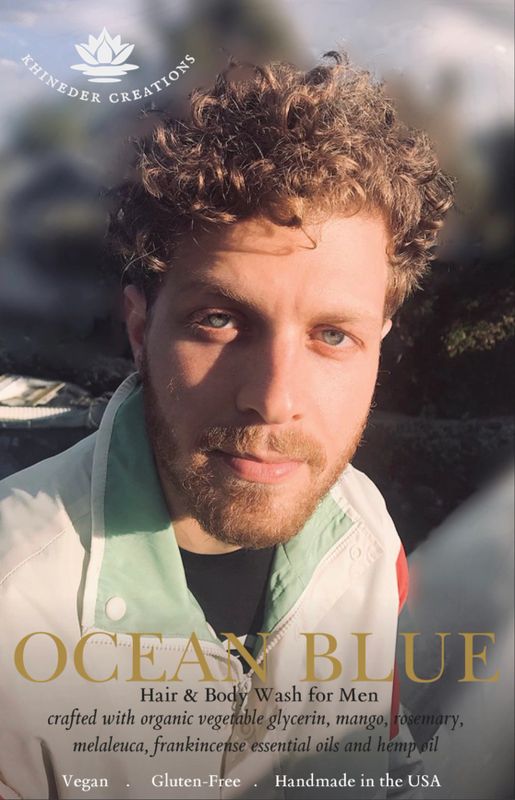 💗💗💗💗
Often times, dreams are just dreams and a passion is just a passion. 
But then there's a calling, a calling that you always felt you've had , a calling for you to find your destiny , a path to be your better self and to help others that are less fortunate . 
Dreams are never just dreams and a passion is always more than just a passing emotion .  
Khineder Creations (pronounced 'Kinder' Creations) is founded with a passion to help . And there are just so many people, causes and things to help . Khineder Creations is dedicated to supporting struggling mothers, survivors of domestic violence and sex trafficking. With that set as a mission, the purpose of finding natural remedies based on traditional cooking recipes to heal skins was born. The store with products made by survivors and skincare products handmade by mothers was opened a little over a year ago in Emmaus , Pennsylvania . Today, the products are not only helping families with skin problems around the world but the proceeds are also supporting survivors and their children to continue with their education and in finding their own passions .
Never ignore your calling and never underestimate the power of what you can achieve when you have a passion. No matter where we come from, we all have a purpose in life . Make that purpose something you can be proud of and something that makes you smile even when you're stuck in traffic in the middle of a very hot day 😉 And offer kindness .
Being kind to yourself and others around you is free and is incredibly rewarding. 
And know this~ it takes more than just a will to survive . If you know a survivor and are one , know that your courage is amazing and the world is rewarded with your presence . Friends at every corner of the world are waiting for you to share the goodness and kindness that only you can offer .

Live , enjoy and be kind . 
With Kind Regards-
Khine 


 
Join us every second and fourth Saturdays for FREE Workshop "Meet N Keep" to learn about our products, get free skincare set samples and meet new friends.
(**In special circumstances , we will hold Meet N Keep on an available Saturday.)  
Follow us on Facebook to stay tuned with our events .







MEET 'N KEEP : Serving Love 
Date: February 9 (Saturday)
Time: 3-5 pm
Place: Khineder Creations
379 Chestnut St, Emmaus


You're invited to our first Meet 'N Keep of 2019 and what better way to kick it off by serving love ❤️ 



Join us from 3-5 pm on Saturday , February 9th to enjoy love platters , Burmese vegan treats and, a deeply healing conversation with Khine and Bonnie -representing Truth for Women. 



* Seats are limited  . Pre-registration is required. 


Email us at BeKind@khinedercreations.com As always , we will have kinder gifts for you to KEEP at the end .






MEET 'N KEEP : Get your chakras spinning
Date: February 23 (Saturday)
Time: 1:30-3:00 pm
Place: Khineder Creations
379 Chestnut St, Emmaus

Come join us this Saturday as Yvonne teaches us how to get your chakras spinning ~ your energy moving in the right direction.