Welcome to the kinder choice !
Hello Khineder lovers !

Are you enjoying summer?

We have an announcement for our Thanaka lovers.
As you are aware, our Thanaka tinted moisturizer _ both Original and Creamy have been sold out for a couple weeks now . We cannot tell you how grateful we are for the love and support you've shown us constantly. We also want you to know that we pay attention to the feedbacks and suggestions from our loyal followers about combining the two creams into one so that it is easier to pick and check-out. So we took this opportunity to introduce a lighter, smoother and non-greasy Thanaka that can satisfy both Original and Creamy Thanaka lovers. With the new Thanaka cream, which will come out tomorrow, you will get a translucent Thanaka cream that offers the same SPF 50 , natural glow , soft and creamy in texture but will NOT whiten your natural skin color. It absorbs quicker and should you wish, you will be able to wear a light powder or a foundation on top of this cream. On a different note, please check the bottom of the jars to see the manufacturing date. All creams are good for 24 months from the date of production if they are kept in dry and cool place, especially away from direct sunlight. If you live in areas that have high humidity, we recommend that you store them in the fridge. Last but not least, we are very excited to introduce another Thanaka product _ Thanaka Facial Scrub, a scrub that will not dry your skin and will easily remove the dead cells and rejuvenate the complexion after every use. So stay tuned for the debut of this wonderful product . Again, thank you all so much for trusting us and enjoy Summer
Khine & Team Khineder Creations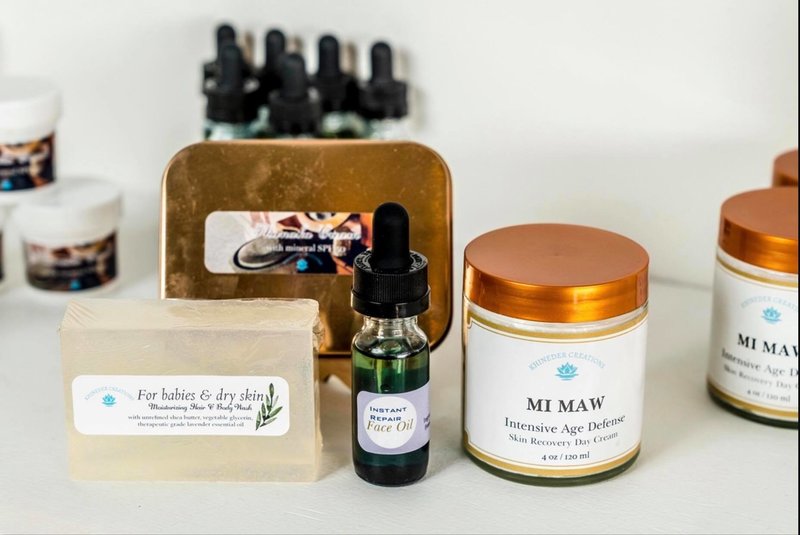 Thank you so much for visiting our Online store.




Khineder Creations is dedicated to creating chemical-free, safe skin and hair care products that are suitable for everyone. We proudly handmade all of our products in Pennsylvania and ship to all over the world. Enjoy the simple yet pure and powerful natural products that are made by moms!




Many thanks to you , we are now serving more than 20K customers in 19 countries . We cannot tell you how grateful and excited we are !!





To many of our online shoppers, hope we will meet you all in person someday .




Much love,

Khine and Team Khineder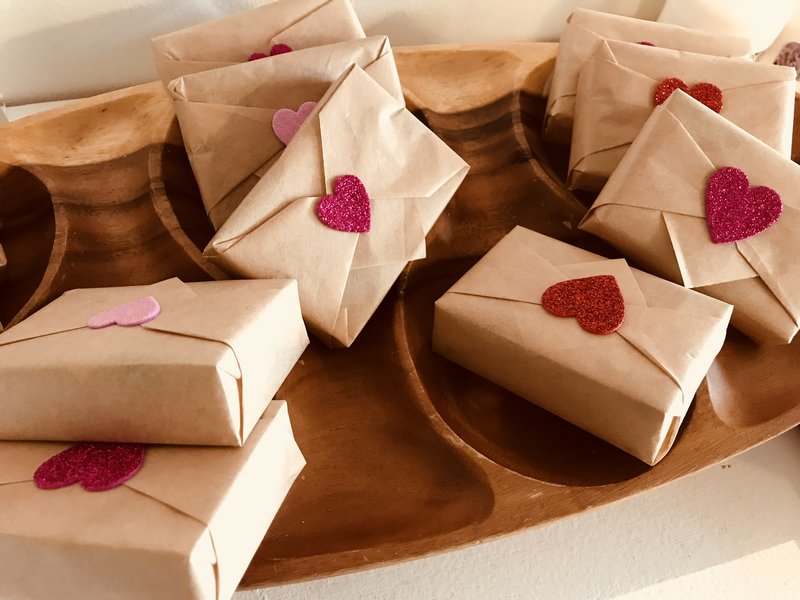 Visit us at
379 Chestnut Street
Emmaus, PA 18049
from
Monday to Friday : 11 am ~ 6 pm
Saturday: 10 am ~ 6 pm
Join us every second and fourth Saturdays from 10-11 am in Fall for FREE Workshop "Meet N Keep" to learn about our products, get free skincare set samples and meet new friends.
(**In special circumstances , we will hold Meet N Keep on an available Saturday.)
Follow us on Facebook to stay tuned with our events .