Happy Fathers' Day
***Stay at home ***
Take 20% off at checkout with code

LUVUSA




(Minimum $50 purchase-expires July 12 🤗)

and

Visit our Etsy shop !!
Please kindly note that you MUST CLICK APPLY coupon code at checkout in order to receive a discount.  We cannot apply coupon for you from our end. Thank you for your understanding.

Hello Khineders,
 We are happy to announce yet another step towards reopening our doors fully. As of Monday June 29, Khineder Creations will invite you to do your shopping inside the store by appointment. We will have 8 appointment slots available everyday (including Saturdays) between 12 - 4 (on the hour and half hour).

 
For your and our safety, we will kindly ask anyone entering the store to wear a mask. Also, we will offer you a dash of our new, world famous, soft and moisturizing hand sanitizer prior to

entering the store.

Please make your appointments by calling 610-928-0408.

And yes curbside pickup will continue

daily curbside pickup is available between 1:00 - 4:00 pm.
Please place your orders online and choose the pickup option. When your order is ready, we will call you and arrange pickup.
We're inching our way to open our doors soon. We miss you.
***********

FREE SHIPPING for 



all U.S. orders over $150. 
***
5/30/2020
Message from our Founder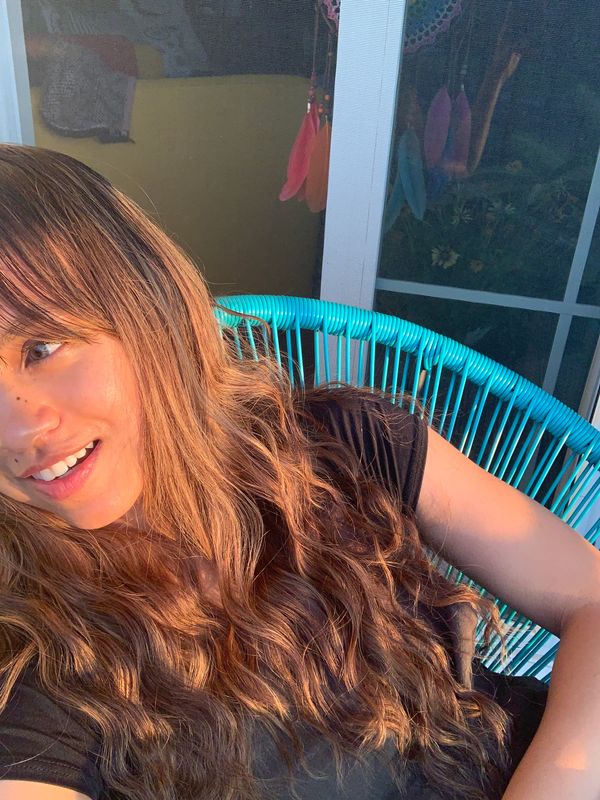 I'm a believer. 
There are many things I wish I am not. But what's life if we can't indulge in that feeling of self-pity every now and then , right ?! It doesn't mean that I'm always chasing after something better and better . It simply means that I am a human, with flaws, and those flaws keep helping me find my purpose in life. 
I'm often mistaken as "good-vibes only" person, unintentionally irritated a lot of people (I've been told!). I am far from it actually. I am just a believer with a heart of a nomad that speaks and acts extemporaneously at times. I believe that everything happened and happens for a reason. I believe that nothing is ever a coincidence. I believe in karma . I believe in constantly evolving as an individual to understand the inherent behavior that governs us all. I believe in love , not in hypothetical notions but the act of love that serves as a foundation of mankind. I believe in the powers of nature and its magic in healing both our physical and emotional wounds. 
If you know my story, then you must know that without these beliefs, I would not be here, walking alongside those that survived dissociation and traumatic childhood events. I had no choice but to become a believer to accept growth, the growth that I had to welcome prematurely in order to survive . It taught me one thing: don't stop believing. Yes, I love Journey too ;) I only wish that I had been more generous_ with time and affection for myself_ to welcome and enjoy that growth regardless. That would have saved me years of living as a chronic people pleaser and intensive isolation period I had to create to do a detox to cut away everything that was draining my energy. 
Chasing after academic , career , family , friendship and society goals for what 'a girl from a Third world nation should accomplish before she turns 30' was rewarding yet quite exhausting. When you're tired, it's hard to see what you believe in anymore, isn't it ! I am thankful that other believers that I've been fortunate to have connected with have helped me understand what I needed to do for a long time. Rest . Rest and rest. I needed that in order to keep believing. For the past year and a half, I've been very generous with my time and energy in finding the best ways to rest and that found me so many remedies to treat both my new and old wounds effectively. From one believer to another, I hope that you too would be generous when you feel called to rest. 
As my rekindled my relationship with Mother Nature, I appreciate what it has done to my physical appearance as well: skin free from cystic acne that I suffered from for over a decade and hair that suffered from severe hair loss and untimely baldness_ both made me an eye candy for so many bullies throughout my teenage years. The "flaws" that squashed my self-esteem found me a purpose to not only produce Khineder products but believe in this chemical-free living as well. This purpose to be of service to others that are on a similar journey is a lot bigger than I initially imagined. And it is fascinating to watch how it is unfolding for me and for those that share the same belief.  I am in no rush to fix or accept all the flaws I have. I will enjoy the process and the journey itself , with you . And every now and then I need a gentle reminder myself that a little rest can do us a lot good. 
Hope you'll all enjoy the Summer and stay safe ! 

Sending you all love and light -

Khine 
#staysafe #supportsmallbusiness
#staypositive #standtogether







***


Thank you for visiting our online store. Khineder Creations is a Pennsylvania-based company that produces all-natural, chemical-free bath and beauty products, using organic, gluten-free farm produce , proudly handmade by local moms. 

After years of researching for the products that are completely chemical-free, we came up with a team to design and produce products that are safe and effective for all ages. Our products are guaranteed 100% free of chemicals, preservatives, perfumes and genetically modified organisms (GMOs).  
We want to make sure that these products are suitable for even small children and elderly that have very delicate skins. Our products are lab-tested for acute toxicity, eye and skin irritation and skin sensitization. We are also vegan and gluten-free as well . We hope you enjoy our products as much as we enjoy creating them for you. And know that every time you purchase a product from us , you are helping survivors of domestic violence and sex trafficking rebuild their lives .  It is our mission to help them reintegrate into the society, follow their passion and rediscover the opportunities that were robbed from them. 
Visit our Khineder Blog here and hop on the Khineder Journey with us every week.  Follow us on Facebook, and Instagram to stay in touch as well .
 Let's be kinder to ourselves with #khinedercreations !