Welcome to the Kinder Journey!
You're here because you're one of us that have tried almost every brand that says "all-natural, organic" and haven't felt your money was worth spending~
You're here because you're curious about yet another "all-natural, organic" products and see this one's any better~
You're here for many reasons.
And we founded this company for many reasons as well!
We're here together, in this journey that we would like to call " the kinder journey" because we're presenting all-natural, organic products with completely chemical-free and are safe for children and elderly with delicate skins. We work very hard to come up with recipes that are genuinely effective and not just in words_ recipes that are based on daily healthy meals prepared and consumed in our family for a century.
Our products are also unique because they are handmade by mothers and most of the ingredients we use are grown/ produced / distributed by mothers as well. This is our own way of celebrating mothers and homemakers that are shouldering numerous responsibilities in their daily lives. We want all the mothers around the world to feel completely safe in using our products on their children and on themselves. That's why all of our products are perfume/preservatives/paraben free and they are also suitable for persons with gluten sensitivity and eczema. They are not tested on animals and are completely free from any animal products.

We also want to make sure that consumers understand the difference between "high-quality products" and "commercialized brands". We believe that high-quality products do not have to be pricey and chemical-free living should be affordable and accessible. That's why our products are all reasonably priced and all in good portions, to have everyone enjoy the beauty of using chemical-free products.

Don't forget~ you're here because you know that the creams/lotions that you are using can only give you what we call a "fake glow" for a couple of hours and after that, you feel your skin drier than before and feel the need to constantly reapply these creams/lotions , add make-up, pay more and getting less and less to feel proud about how you look.

You're here because you've tried all the lip balms from probably every country and every brand and still struggle with chapped, dry, discolored, irritated lips.

If you're here to make a small change by switching one of your daily lip balms/ moisturizers/ soaps/ scrubs to chemical-free, organic, all-natural products, you're with us in this journey.
Natural products are wonderful and with time, your beauty and confidence will grow! They may not give you immediate results like chemicals do but they certainly will leave much bigger impact in your life_ the impact that will make you feel simply happy about making the right decision to change.

Here is a sample of what you can achieve by switching to chemical-free.
Khineder Creations founder Khine has a very sensitive skin and has suffered from severe acne and skin discoloration for nearly a decade during her teenage years and in her twenties. Even after getting treatments in Tokyo _one of the world's most developed skincare industries, her skin needed a lot of products to appear "OK". Below is the picture of Khine in 2006, using top brand skincare products and makeup in Tokyo vs. Khine in 2016, eight months after being chemical-free and foundation-free.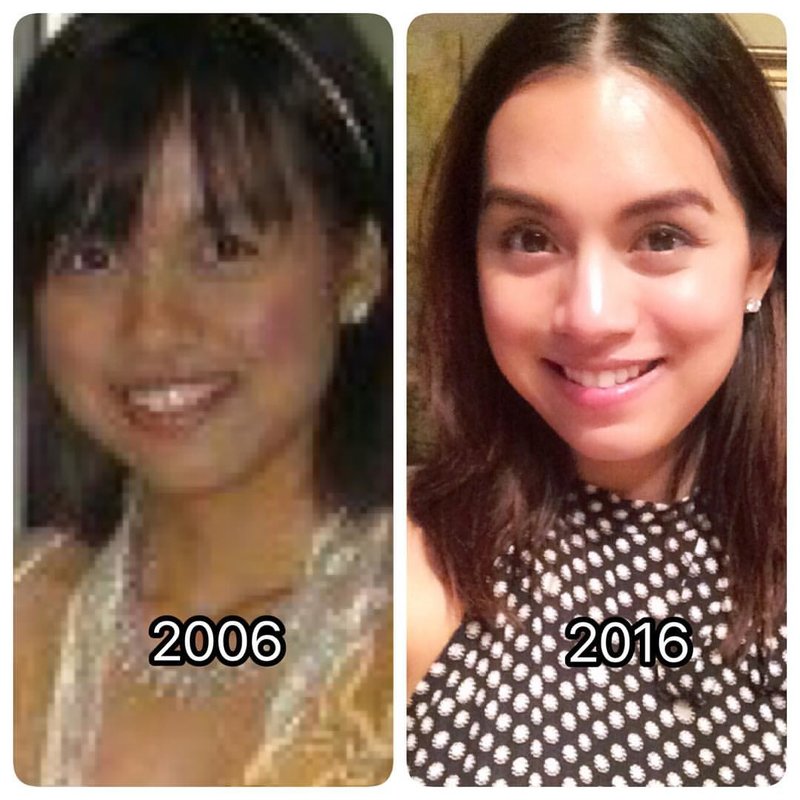 Everyday, our body changes . Our metabolism slows down as we add another day to our age. We can take care of ourselves in so many ways , like doing regular exercises, yoga, eating healthier food with more greens and drinking plenty of water. And we can be smarter with our choices for what we put on our skin everyday. No doubt that we will still fall for strategically targeted commercials with nice music and storylines.

But we know better now.

Let's be kind.

Let's be kinder to our body and mind with Khineder Creations!

Call us today to consult with us at 610-928-0408/ 484-274-1294 or text us, email us at BeKind@khinedercreations.com. Let us know about your concerns and see if our products are suitable for you. We are constantly learning and actively engaged in researching and developing improvements for the right measurements in our skincare products. You can always request free samples or stop by at our store located at 379 Chestnut Street, Emmaus, PA 18049 . Our store hours are

Monday & Wednesday: 10 am ~ 7 pm
Tuesday & Saturday: 11 am ~ 6 pm
Thursday & Friday: 10 am ~ 8pm

Sunday: 10 am~ 2 pm
Thank you so much for being a part of our journey!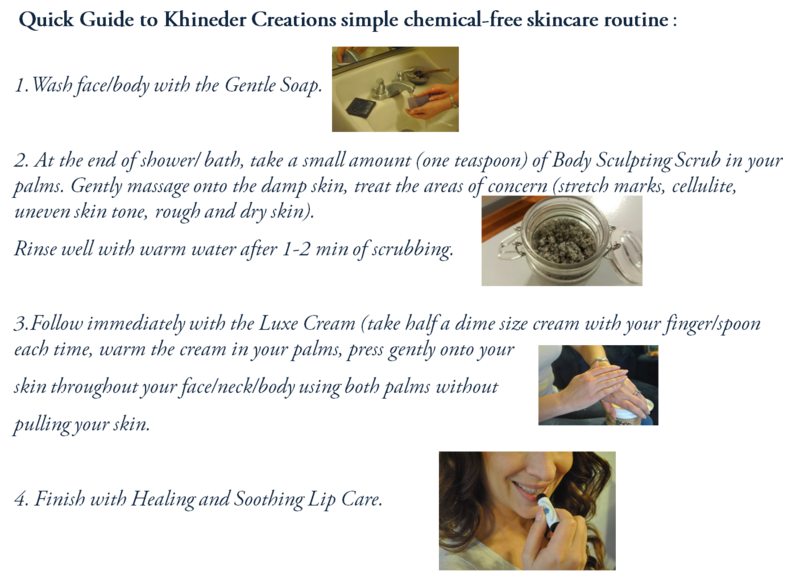 Our Recommendation for you ~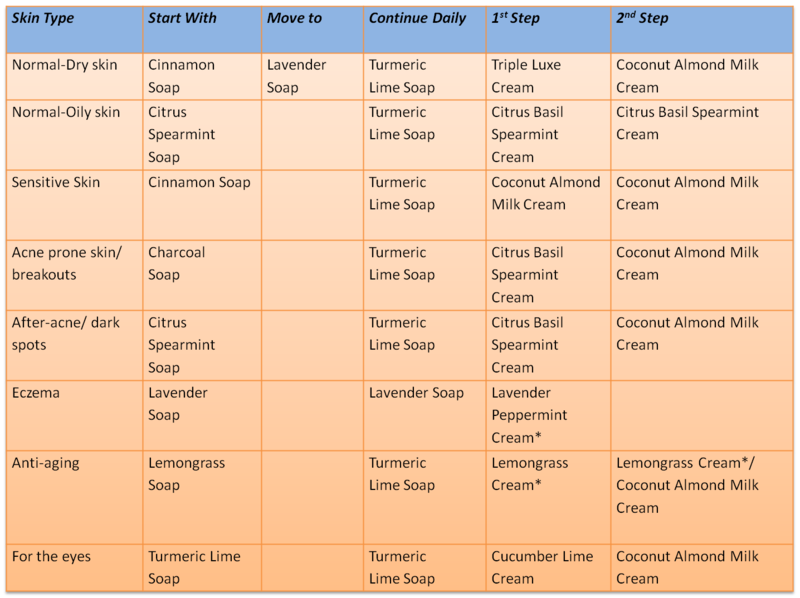 *Lemongrass may cause irritation on some skins. Please use with caution around the eyes and lips.