Thanaka Tinted Moisturizer (SPF 50)


"My acne scars are disappearing very quickly and my face feels very soft." - Michelle
The cream that gives you a perfect glow with all-natural chemical-free ingredients. And it gets better ~ it has SPF 50 ~ made from non-nano mineral zinc oxide. We created Thanaka (ta-na-ka) cream especially for busy moms that do not have the luxury to apply make-up on. The original base of the cream is made with intensely moisturizing ingredients such as extra virgin coconut oil and unrefined shea butter. 
Pease avoid leaving the container in the vehicle or under direct sunlight as it can change the consistency of the product. Please store in cool , dry place .


*The container in the picture is 4 oz Tin. 
____________________________________________________
The Story of Thanaka
Thanaka has been one of the most significant and distinctive features of Myanmar's culture for over two thousand years. Men, women and children all wear thanaka in Myanmar. 9 out of 10 households in Myanmar wear thanaka daily and it is an integral part of not only the culture but also Myanmar's society.
Thanaka is simply a yellowish-white cosmetic paste made from the bark of "Thanka" tree.   Thanaka trees are perennials, and a tree must be at least 35 years old before it is considered mature enough to yield good-quality cuttings.
The trees are mostly grown in Central Myanmar , which is considerably a dry zone. Given the fact that the trees grow in such harsh climate makes its users believe that the tree is extraordinary. Thanaka is not only believed to give pleasant feeling but also works as a natural sunblock, anti-itch treatment, scar healing cream and melanin blocker. The use of Thanka is now spread to Myanmar's neighboring countries and it is particularly popular in Thailand.

There is no known product in US that is made with thanaka. The active ingredients of thanaka are coumarin and marmesin. Coumarin is a fragrant organic chemical compound in the benzopyrone chemical class, which is a colorless crystalline substance in its standard state. It is a natural substance found in many plants. Marmesin (nodakenetin) is a chemical compound precursor in psoralen and linear furanocoumarins biosynthesis. This plant re
cently gained a great thera

peutically relevance owing to their high essential oils, Coumarins and monoterpenoids content, which is explored for treatment of snake bite. It has an amazing array of scientifically acknowledged benefits for key areas of health, as dermal photosensitizing activity beneficial in the treatment of leuc

oderma , anti-fungal activ

ity , phytoalexin , feeding deterrence effects radical scavenging activity.  
Traditionally, thanaka cream is made by grinding the bark, wood, or roots of a thanaka tree with a small amount of water on a circular slate slab called

kyauk pyin

, which has a channel around the rim for the water to drain into.





" I've always loved thanaka. I don't think there's anyone in my family that has never worn thanaka. When I left for my further studies, I stopped wearing thanaka because I considered it a chore for a student that was juggling between school and part-time work. And not only that, the traditional way of wearing thanaka made my skin very dry in the winter. I hope that the recipe that I came up with will allow people to enjoy thanaka without having to worry about dryness, flakiness and different coloring on the skin. It blends in very well and it is very soft, moisturizing and satisfying. I'm very happy that I'll be able to use it again everyday. " ~ Khine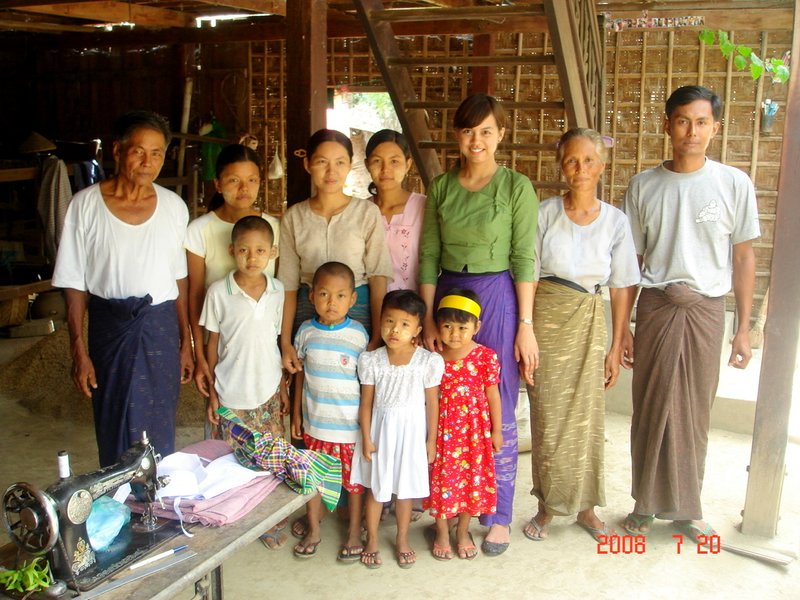 Khine with men, women, children wearing thanaka in traditional Myanmar style in Magwe division, Myanmar

Reviews