ROSE ~Hninsi Luxe Hydration Face Cream
"This is the most wonderful cream for rose lovers." - Allison Berger 
Let's celebrate this Mother's Day with one-of-a-kind rose cream "Hninsi" (it means "rose" in Burmese)  ~ specifically designed and formulated to soothe and offer love to the hardworking mothers that love roses . With no artificial scent or chemicals in this cream, rose lovers young and old can enjoy the pure essence of rose while feel the gentleness of the cream on the face. The cream is made heavily with sweet almond oil and unrefined shea butter which will work tirelessly to keep your skin hydrated and nourished throughout the day and night  . You only need a small pearl-size amount to look and feel glamorous with Hninsi. 
Contains: sweet almond oil, unrefined shea butter, coconut oil, vegan wax, rose water, rose essential oil, frankincense essential oil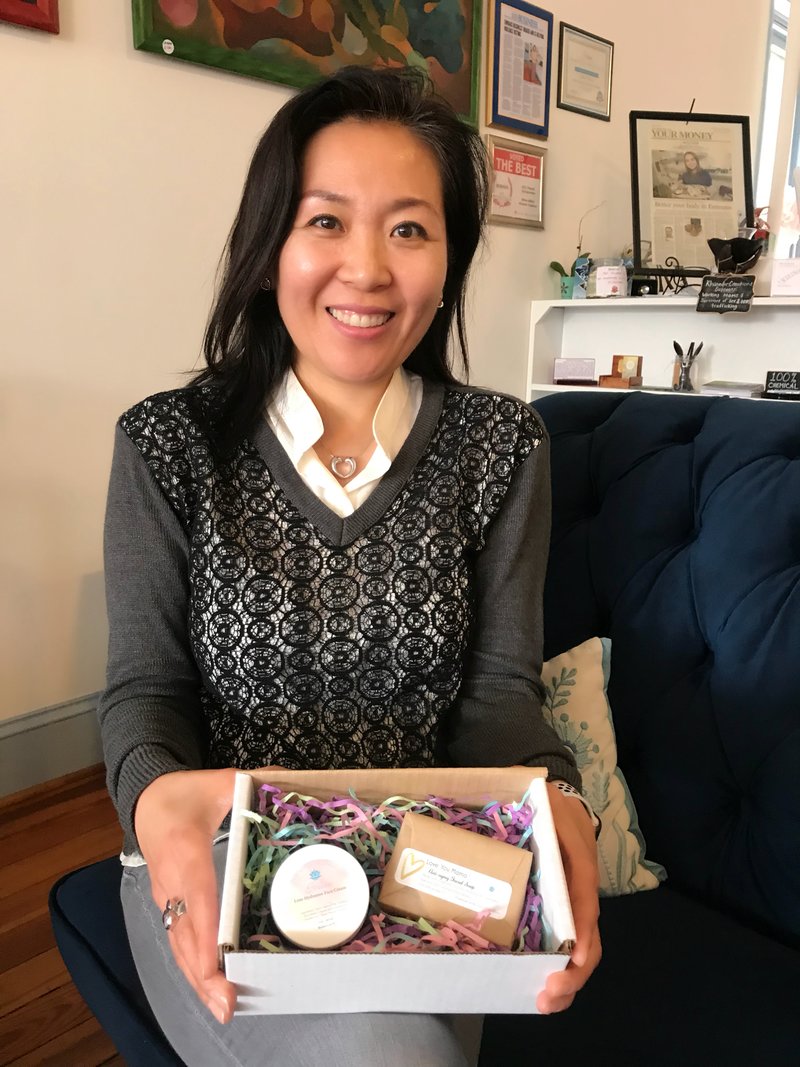 "Feels very moisturizing and smells good!"- Jeong Kim 
**This is a limited-edition product . A portion of the sale will be donated to shelters that help homeless women in the Lehigh Valley and Yangon. 
Reviews