Fall Meet N Keep 
Rise Sound and Energy Therapy
Date : Oct 12 (Sat)
Time: 1:30 ~ 3:30 pm
About the workshop: 
Please join Rebecca Schmick from Rise Sound & Energy Therapy for a sampling of the healing affects of The Alexander Method of Vibrational Sound & Energy Therapy in which she is certified in. She will lead us with a meditation to calm us and bring focus to the room. Before and after she will use the 7 Sefeggio frequencies & ohm tuning forks that she uses in her vibrational sound & energy therapy sessions. Having regular tuning forks sessions are beneficial to everyone and compliment treatments you have in place with a traditional doctor. Here are many of the benefits of a tuning fork session:
Release of stress
A deep state of relaxation
Reduction of depression, anxiety and panic
Reduction of addictions
Reduction of perimenopausal and menopausal symptoms
Increase in physical energy level
Improved mental concentration and clarity
A more sound sleep and more vivid dream experience
Reduction of arthritis, back and other chronic pain
Development and refining of sonic, intuitive and clairvoyant 
*This is a FREE event. RSVP is required to save the seat and for our free gifts at the end of the workshop. Please email us to confirm your attendance at BeKind@khinedercreations.com 10/10. 
____________________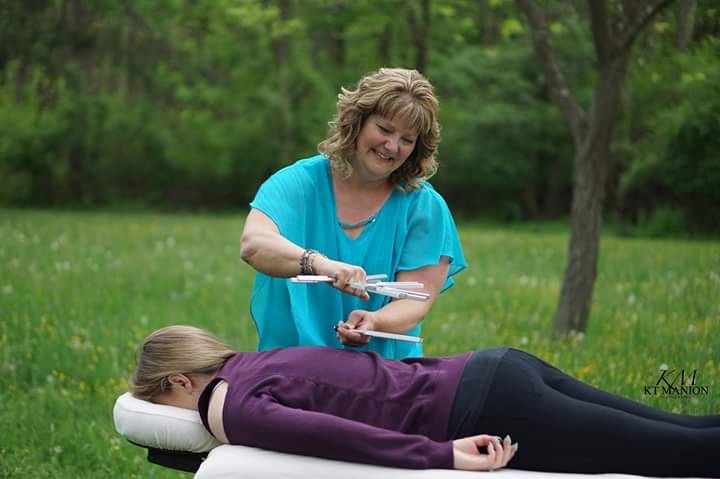 I will offer a special discount for a session only available to attendees that day. Please reserve your space today to learn more about this unique
healing experience. I look forward to meeting you!
Sincerely, 
Rebecca Schmick
(Becky)
riseenergytherapy@gmail.com 
610-910-8496
  SPECIAL MINDFULNESS SERIES 


Session 1
July 12, 2019 (Friday) 
6:30-8 pm
Khineder Creations 
25 seats only 
*Register at BeKind@khinedercreations.com 
by 7/10/19 
Connect with Cacao
(guided by David Miller) 
How do you connect with other people? What allows you to feel a bond with others? We live in a language-obsessed society in which we talk, talk, and talk some more, but leave a conversation without feeling any type of deep connection with the other person. What happened? We forgot to truly listen - listen to the person's eyes, their soul, and their message.

In this workshop, we will use cacao (sacred chocolate plant medicine), ceremony, and connection practices including meditation, partnered exercises, chanting, and sharing circles to facilitate a bond between souls. You'll enjoy a warm cup of chocolate, and a calm, cozy, and safe space as we drop beneath the surface and get to know a deeper part of ourselves.

*Cacao is 100% chocolate and we will have optional sweeteners such as honey and maple syrup.
**Cacao contains a very small amount of caffeine and theobromine, which are both stimulants.
***Please reach out to David before the workshop if you have any health conditions.

$10/person


About David:
David's passion is integrating eastern healing modalities with advancements in western medicine. He is a certified mystical yoga teacher from School Yoga Institute (Sacred Valley, Peru)  where he practiced meditation and mindfulness extensively . He studied Neuroscience at Tulane University for his undergrad studies and will be starting medical school in Philadelphia this month. He also facilitated a mens' group, which involved men getting together in a safe space, allowing for vulnerability and support.
David believes that loneliness or a lack of connection is one of the sources causing many of the tragedies occurring in our world today from violence to suicide to depression. His vision is to heal that deep societal wound and reveal that at our core, both individually and collectively, we are love.
https://m.youtube.com/watch?v=gOqM-IYmS0k&list=LLE-RCaROKM1eKvlCXJy8rug&index=11&t=0s