Khineder Creations opened its first store in the heart of the historic town of Emmaus, Pennsylvania on January 3rd , 2017.
The theme of the store is "the minimalist", to represent the beauty of living with contentment and appreciation for what life has offered us. It also hopes to reflect the lives of the makers of the products , that are creating hope out of all the challenges that they face in their daily lives.
The choice of colors and the layout of the store hopes to offer serenity and calmness to the customers with its art collection, fragrance from its essential oils and some delightful samples to try and take home!
We plan to host community events, arts & crafts shows, essential oil lectures and women empowerment workshops at the store regularly. All information relating the events will be posted in advance on the website and Khineder Creations' Facebook Page for followers.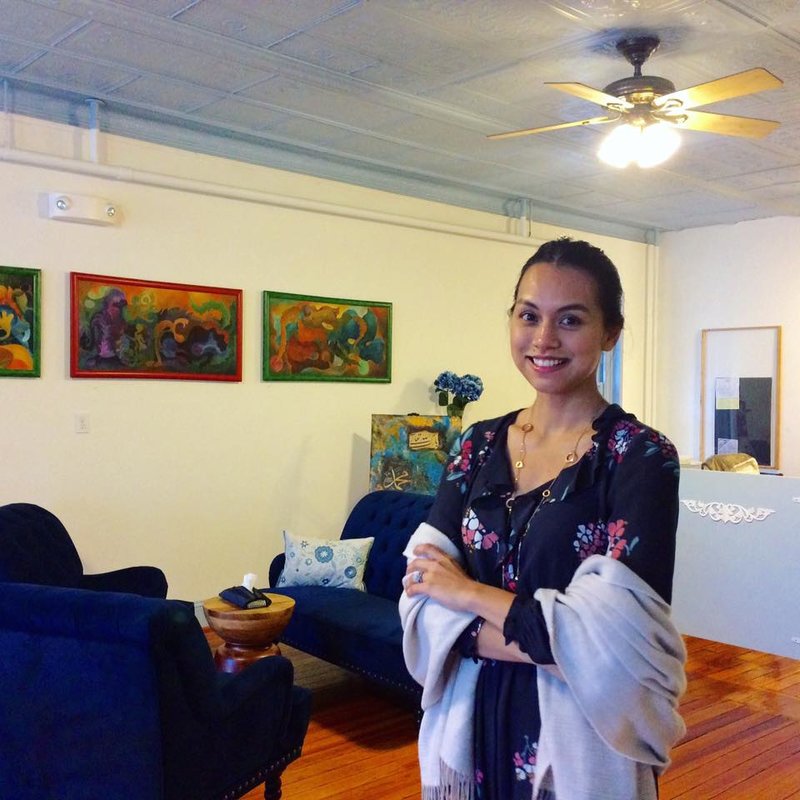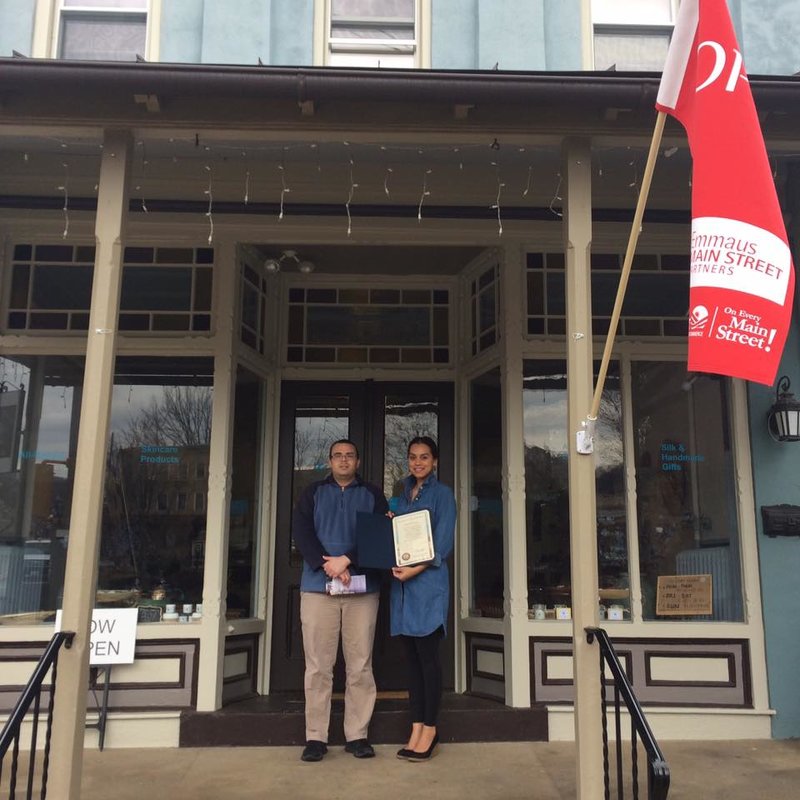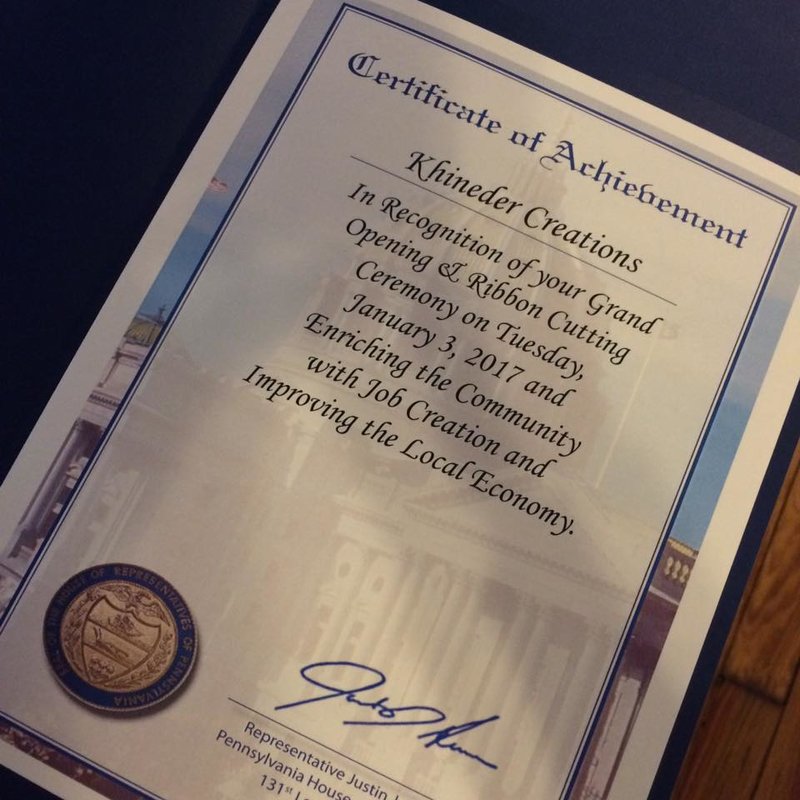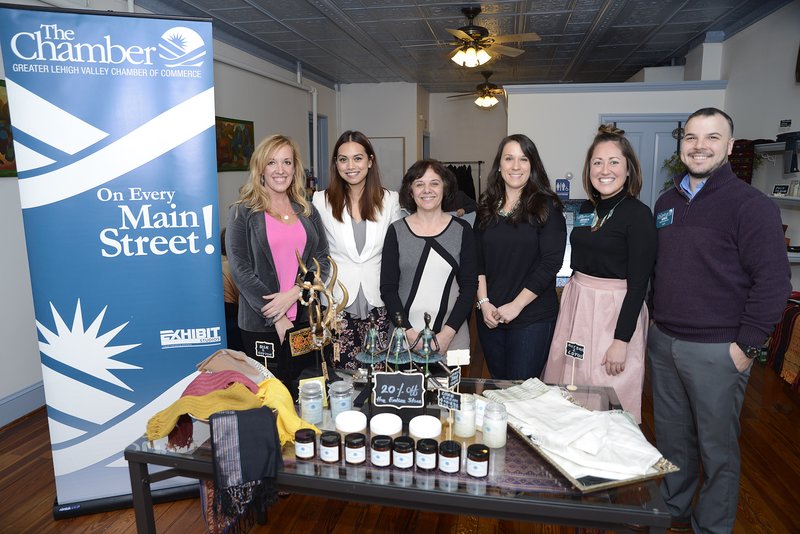 Left to Right: From Khineder Creations ~Lilly, Khine, Georgette, Meredith (Dalliance Delights), Jessica and Greg (Lehigh Valley Chamber of Commerce)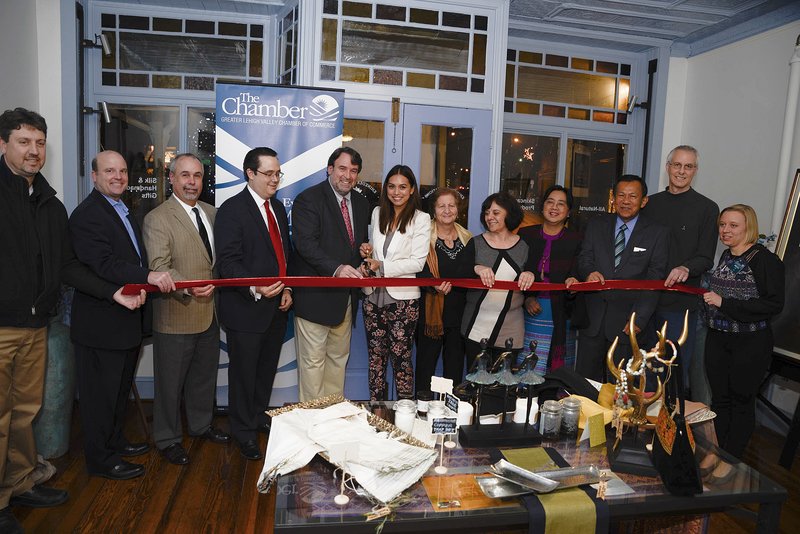 Emmaus City Council Executives,Chamber Executives, Emmaus Main Street Partners and family members of Khine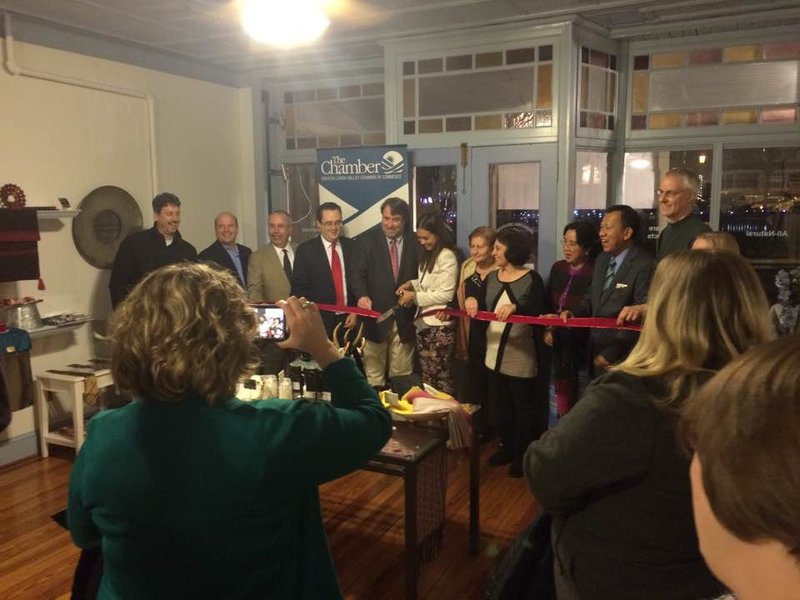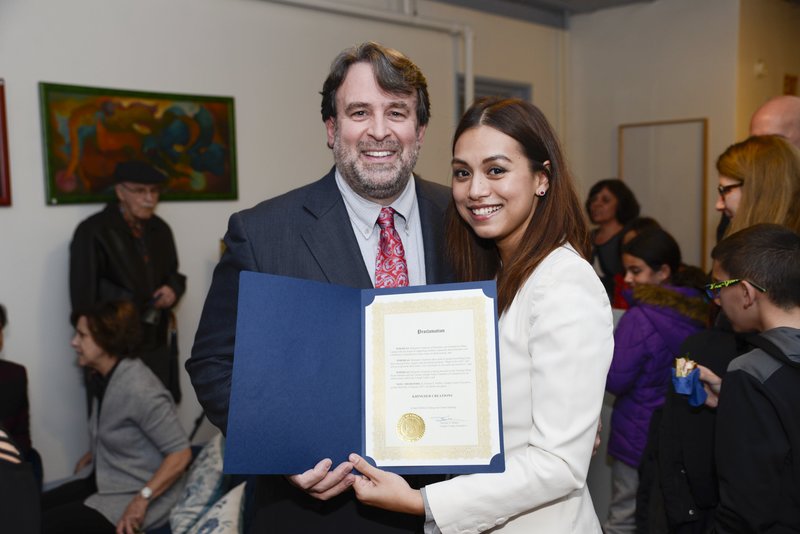 Khine and Daniel Alkhal with Proclamation from the County